All Media
10 June 2021
Nityo Announces US$ 100 million Strategic Investment in MatchMove to Accelerate Global Distribution of its Innovative Embedded Finance Platform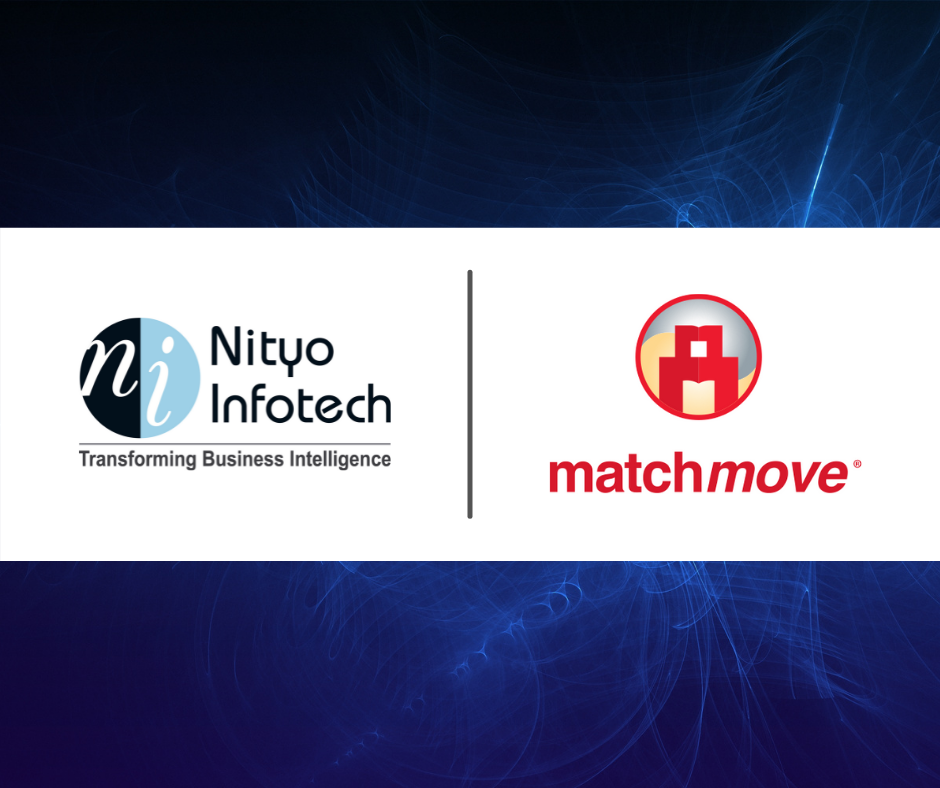 Plainsboro, NJ (USA) - Singapore, 10 June 2021 - Nityo Infotech Corporation ("Nityo") today announced an investment of US$ 100 million in MatchMove Pay Pte. Ltd. ("MatchMove") in return for a significant equity stake. With this investment, Nityo will become the largest shareholder in MatchMove.
Nityo is a leading global technology solutions and services organisation. Nityo is headquartered in the U.S. and has presence in 38 countries and more than 17,000 tech evangelists who serve over 3,000 enterprise clients today. MatchMove is headquartered in Singapore and is a high-growth South & Southeast Asian financial technology (FinTech) start-up that provides cutting-edge embedded finance software delivered through a suite of open, configurable APIs.
Naveen Kumar, Founder & CEO of Nityo, commented, "I am delighted to make this investment in MatchMove. We are valuing the company at US$ 500 million pre-money and US$ 600 million post money. With this investment and Nityo's global strength, we are certainly looking to build a decacorn in the future, as we believe MatchMove is the most qualified soonicorn in the FinTech space in Southeast Asia. MatchMove has developed and proven an incredible technology platform that has the power to improve people's lives around the world. We are very excited to be able to provide fuel for this rocket ship. This investment is the foundation of our goal to accelerate worldwide adoption of embedded digital financial services."
Together, Nityo and MatchMove will empower any organisation to embed own-brand digital financial services in their own platforms and apps, safely and securely. These fintech-powered platforms will enable the full spectrum of multinationals, SMEs, families, and individuals – in both developed and developing economies – to instantly and seamlessly access intuitive digital banking products that enhance their businesses and quality of life.
Shailesh Naik, Founder & CEO of MatchMove, said, "Nityo is a world-renowned IT services provider and a vital partner to many leading multinationals, and their support gives us the power to make incredible things happen. Nityo brings us everything we need to grow: executive experience in growing and expanding a global tech company, thought leadership, growth capital, large and deep talent pools around the world, and existing relationships with many leading organisations. This investment is game-changing for MatchMove, as it will immediately give us presence in 38 countries, combined with a massive ability to execute and deliver on the rising global demand for digital payments and embedded finance."
About Nityo Infotech Corporation
Nityo Infotech Corporation was established in 2006 and is the fastest growing private IT Services Company globally. Nityo's services include Application Management Outsourcing, Packaged Application Services, Verification and Testing, Remote Infrastructure Management, Product Development and Support, as well as higher value-add offerings including Managed Platform and Product Engineering Services.
Nityo's offering includes infrastructure management services, outsourcing, system integration, application software development, IT consulting, IT security consulting, cloud computing, data science, big data analytics, industry specific products implementation & support, and quality assurance & training.
Nityo provides these services to clients across the globe, including many Fortune 1000 and Global 2000 companies, in the commercial, industrials and government sectors.
To learn more about Nityo's products and services, visit www.nityo.com, or follow Nityo on LinkedIn.
About MatchMove Pay Pte. Ltd.
MatchMove Pay Pte. Ltd. is one of the world's most disruptive fintech companies and specialises in enabling digital financial services through its proprietary banking-as-a-service platform. MatchMove's mission is to enable everyone, everywhere to Spend. Send. Lend. Defend. Ascend™ by providing robust and scalable embedded finance products to organisations of any size operating in any sector. MatchMove's easily integrated APIs enable any organisation to embed digital financial services into their existing platform or app. MatchMove empowers its corporate clients to offer own-brand, secure and compliant digital payments, remittance, loans, insurance, and investments to their own customers (SMEs, families, and individuals).
MatchMove is headquartered in Singapore and is authorised by regulators to operate in six markets across South and Southeast Asia including Singapore, India, Indonesia, Malaysia, the Philippines, and Vietnam. MatchMove plans to launch programmes in Hong Kong, Bangladesh, Malaysia, and Thailand by the end of 2021.
To learn more about MatchMove, visit www.matchmove.com, or follow MatchMove on LinkedIn.
Nityo Infotech Corporation
Sadia Safdar
Group Public Relations Head
sadia.safdar@nityo.com
+6017-2521466
Prashanth Jayaraman Iyer
CMO
prashanth@nityo.com
MatchMove Pay Pte Ltd.
Daniel Stuart-Smith
Chief Investment Officer
daniel@matchmove.com
+65 9773 9268
Rifdi Jaffar
Senior Associate, Asia PR Werkz
rifdi@asiaprwerkz.com
+65 9877 8569
Serene Goh
Senior Associate, Asia PR Werkz
serene@asiaprwerkz.com
+65 9826 6256